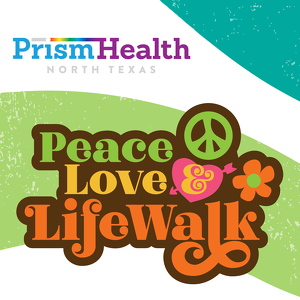 Team Metro
Our Team Fundraising Page
Donate to or join our LifeWalk team and fundraise to help end HIV!
LifeWalk benefits Prism Health North Texas, a local nonprofit organization that provides HIV primary care and prevention services to our community. With the COVID-19 pandemic, LifeWalk is now more important than ever. People living with compromised immune systems can be at more risk of illness from exposure to COVID-19.
During the pandemic, Prism Health North Texas has seen an increase in testing, behavioral health services, and people returning to care at the organization. Many are losing their health insurance due to job loss and have turned to organizations like Prism Health North Texas to receive care and request assistance for rent assistance, HIV medication, food, and more. 
Most of the services offered at Prism Health North Texas are free, and if payment is needed, it is at the lowest cost possible through the organization's financial assistance program -- no one is turned away if they are unable to pay.
Your donation and support will help cover the cost of care and will allow the organization to continue to provide services for those in need. 
About Prism Health North Texas
Prism Health North Texas' mission is to advance the health of North Texas through education, research, prevention, and personalized integrated HIV care. The organization provides free STI and HIV testing, STI and HIV treatment, HIV primary care, PrEP prevention services, transgender primary care, behavioral health, and case management to our community. Learn more at PHNTX.org.  
Our Supporters
DIVA Central Inc

4 weeks ago

$75.00

David Hearn

per Marvin Green

Last month

$25.00

Facebook Donor

Last month

$50.00

Davd Hearn

Great Job leading TEAM METRO in 2021.

Last month

$209.00

Facebook Donor

Last month

$50.00
GDMAF

September 2021

$3,387.77

GDMAF

September 2021

$2,500.00

GDMAF

August 2021

$2,460.00

GDMAF

September 2021

$1,000.00

Anthony Bobrow Trust

September 2021

$1,000.00
Thank You to Our Sponsors!